Home
NEWS RELEASE – From NRCS
NRCS offering a conservation option for farmers who couldn't plant because of wet fields
Saint Paul, June. 12, 2019 – The USDA's Natural Resources Conservation Service in Minnesota is offering a special Environmental Quality Incentive Program sign-up for farmers who couldn't plant their crops because of flooded or wet fields. The deadline for sign-up is Friday, July 12. This EQIP sign-up is an opportunity for farmers to plant a cover crop, which they could later cut for hay or graze. It provides an alternative to letting fields go fallow and uncovered. Landowners should coordinate with other USDA farm agencies when participating in related programs.
The goal of the program is to encourage farmers to plant cover crops to increase water quality, suppress weeds, and improve soil health on areas not planted to crops. Cover crops also bring soil vitality by adding nutrients and organic matter. Many fields that are saturated for a long time face a loss of soil organisms. Cover crop roots reestablish soil health and create pathways for air and water to move through the soil, which is key to restoring it.
To apply for this special EQIP contact your local NRCS office. The deadline for sign-up is Friday, July 12. Applications will be ranked based on environmental benefits. For more information contact your local NRCS office and see this fact sheet.
---
NEW! Blue Earth Soil & Water is now offering Native Grass Seed Sales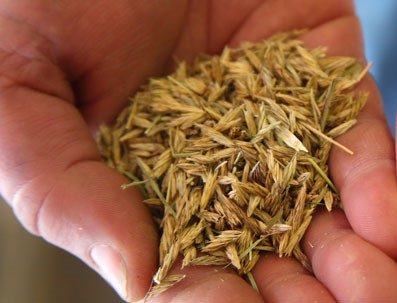 Blue Earth County SWCD is now
taking orders for our new Seed Program. Similar to our tree program, we are
working with a Minnesota based company to provide high quality local ecotype,
native seed mixes. We offer several pre-designed seed mixes. Most of these
mixes have been developed based on state specifications for the CRP and CREP
programs. No matter the size or scope of the project, each order will be
customized to fit your needs.
For a listing of the seed mix options available: Click Here
For pricing information or to place your order, please contact Jillian Kuduk at (507) 345-4744 ext 100 or jillian.kuduk@blueearthswcd.org.
---
Soil Health Is Important!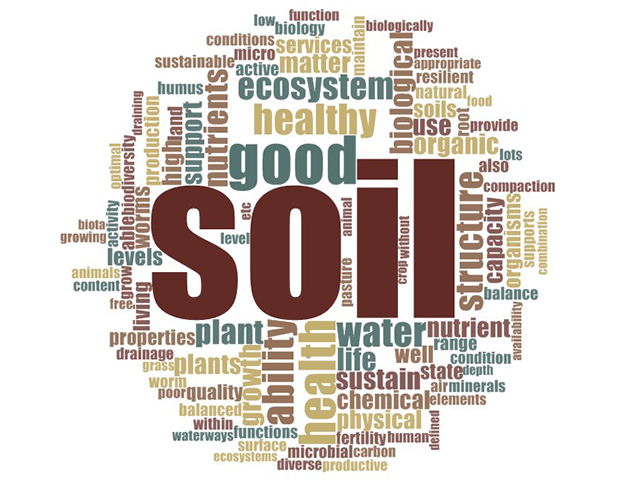 Caring for your soil can be compared to preventive maintenance on a car. Such as changing the oil or checking the spark plugs to prevent major repairs.
Soil is a living and life-giving natural resource. With soil
health concerns on the rise many farmers are incorporating new soil health
practices on their farm fields. Some soil health principles and systems include
no-till, cover crops and nutrient management. By using these practices more and
more, farmers are actually increasing their soil's organic matter and improving
microbial activity. As a result, farmers are increasing water infiltration,
improving wildlife and pollinator habitat—all while harvesting better profits
and often better yields.
Soil Health programs:
– Cover Crops
– Nutrient Management
– Conservation Tillage
If you are interested in learning more about our Soil Health
programs, contact us today at the Blue Earth SWCD. We can help you create a
plan that will target the goals you have for the soil in your field. We can
also help by providing funding sources that will assist with the financial
costs during your trials with attempting to restore your soil health.
Business Hours: Monday – Friday 8:00 am to 4:30 pm
Call (507) 345-4744 and we'll tell you all about it!